40 Under 40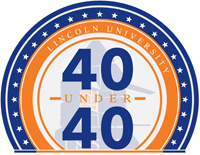 The Lincoln University's "40 under 40" Award recognizes outstanding young professionals who have demonstrated dedication, excellence, and professional development as well as a commitment to serving his or her community.

Submit a Nomination
To nominate a Lincoln University alum, please fill out Nomination Form
Nominations are due by 5 p.m. on Friday, September 11, 2016.
Nominations will be judged by a cohort of professionals which include some current members of Lincoln University's 40 under 40 years of age.
For any questions, please contact Richard Lancaster at rlancaster@lincoln.edu.

View Previous Winners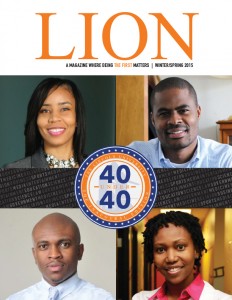 See last year's "40 under 40" profiled in the Winter/Spring 2015 edition of the Lincoln Lion.