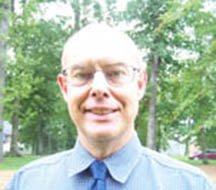 Associate Professor, Department of History, Political Science & Philosophy
As a young man starting high school in a suburb of Denver, I was concerned about hunger and poverty in Africa and South Asia. In the library of this high school, there was a book by Gunnar Myrdal addressing these issues in a very academic, both theoretically and empirically, manner. As a high school student the meanings to be found in this book were obscured by its high level of abstraction and the specialized language that Dr. Myrdal used.
At the University of Denver, my eyes were opened to the political and economic development theories of Almond, Lipset, Huntington, and Przeworski among others. Now the words of Myrdal were abundantly clear. I was graduated from the University of Denver, and then University of New Mexico, and University of Alabama.
While my research has broadened to include topics that go beyond economic and political development, my teaching has remained focused on that development which is structured by the global military, economic, and diplomatic forces known as international relations. By teaching such courses as American Foreign Policy, Introduction to Comparative Politics, Comparative Politics II, International Political Economy, Introduction to International Relations, Latin American and Caribbean Politics, Political Economy of Development, and Politics in the World System I have succeeded in opening the eyes of Lincoln University students to the actors, institutions, and structures that shape states of the world and inter-state relations. Moreover, by teaching Introduction to Research Methods and Senior Seminar I have revealed to our students the literature review, research design, and statistical skills by which our students analyze the state, the state system, and other actors.
Lastly, I taught Research Methods and Statistics to some of the very best sophomores in America in conjunction with the United Negro College Fund Special Programs Corporation's Institute for International Public Policy Sophomore Summer Policy Institute at Lincoln University, Pennsylvania during the summer 2012.