Meet Virginia Smith: New Interim Dean for College of Professional, Graduate and Extended Studies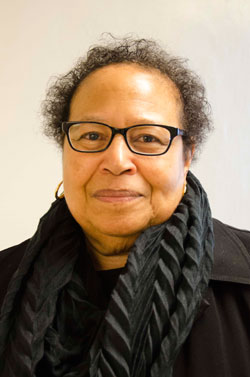 President Richard Green appointed Virginia J. Smith interim dean of the College of Professional, Graduate and Extended Studies effective January 1 and ending June 30. Smith takes over from Patricia A. Joseph, who now serves as interim provost and vice president for academic affairs.
Smith has spent more than a quarter century as a teacher, mentor, advisor, and leader at Lincoln University.
Smith began teaching at Lincoln in 1991. She earned a doctorate in city and regional planning at University of Pennsylvania and a master of social work from Temple University. She teaches research methods in the human services, mostly at the graduate level.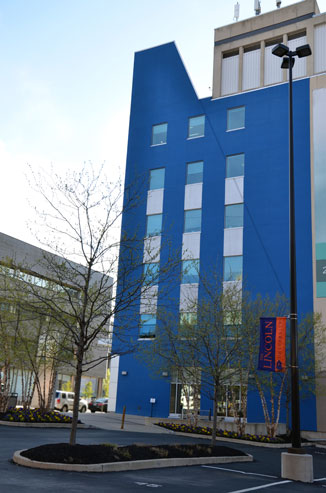 She said her goal as interim dean is "to continue the quality of work that Dr. Joseph started."
"I hope that during my time as interim dean, I will be able to facilitate a stronger connection between the University's main campus and the University City and Coatesville locations.
Prior to assuming the role of interim dean, she was director of the Bachelor of Human Services Flex program, known as BHS-Flex, which is a degree completion program for adult learners that began in 2011. BHS-Flex enrolls approximately 150 students, most of whom are adults working in human services in the Mid-Atlantic area. Some BHS-Flex students have associates degrees, some have substantial transfer credits, and others have few or no college credits when they join the program.
"BHS-Flex students meet the same degree requirements as the students on main campus earning a Bachelor of Human Service," she said. "They just get it a little differently, attending classes on weekends and evenings. It's the same curriculum, but because they have work and other life experience, they can earn a limited number of Prior Learning Credits."
She said she is most interested in adult learning and furthering the university's expertise in that area.
"I think that serving our students is the reason we're here. And, our adult students have needs that traditional students don't."
Because the College holds classes at three locations — main campus, University City and Coatesville — Smith splits her time among the three locations; she said in her ideal workweek she will work two days at main campus, two days at University City, one day at Coatesville.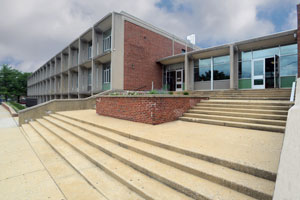 She said in her first month on the job, she has enjoyed getting to know the faculty, staff, and students in the college's departments.
"I get to learn about the other programs more than before …I get to learn about more faculty who are outstanding and who serve the students well."
The College of Professional, Graduate and Extended Studies enrolls approximately 200 graduate students and 550 undergraduate students, according to Lincoln's 2015 Fact Book.
By Shelley Mix, Office of Communications & Public Relations.