Male Achievement
Mission Statement
The Male Achievement of Lincoln University's mission is to increase the academic, professional and social success of Lincoln University males in order to increase retention and graduation rates. The Lincoln University Male Achievement strives to provide resources for students to identify their purpose, create additional avenues for alumni and community members to connect with the university, and provide faculty/staff with new opportunities to contribute to student development.
Project Ignite Mentoring Program
The goal of the Project Ignite is to intentionally develop and shape an identified group of first year males throughout the academic year. Ultimately, the initiative will provide the proper training ground for those males to move into leadership positions at the end of the year across campus. This initiative will also help those males increase identify and work towards their purpose. Each Project Ignite mentee will be acknowledged as a 'MISTER' which stands for Man of Integrity, Sophistication, Tolerance, Excellence and Responsibility. Mister Each Project Ignite 'MISTER' will be assigned three Lincoln University mentors: a faculty/staff member, an upperclassmen male and an alumnus.
Lincoln University Man of the Year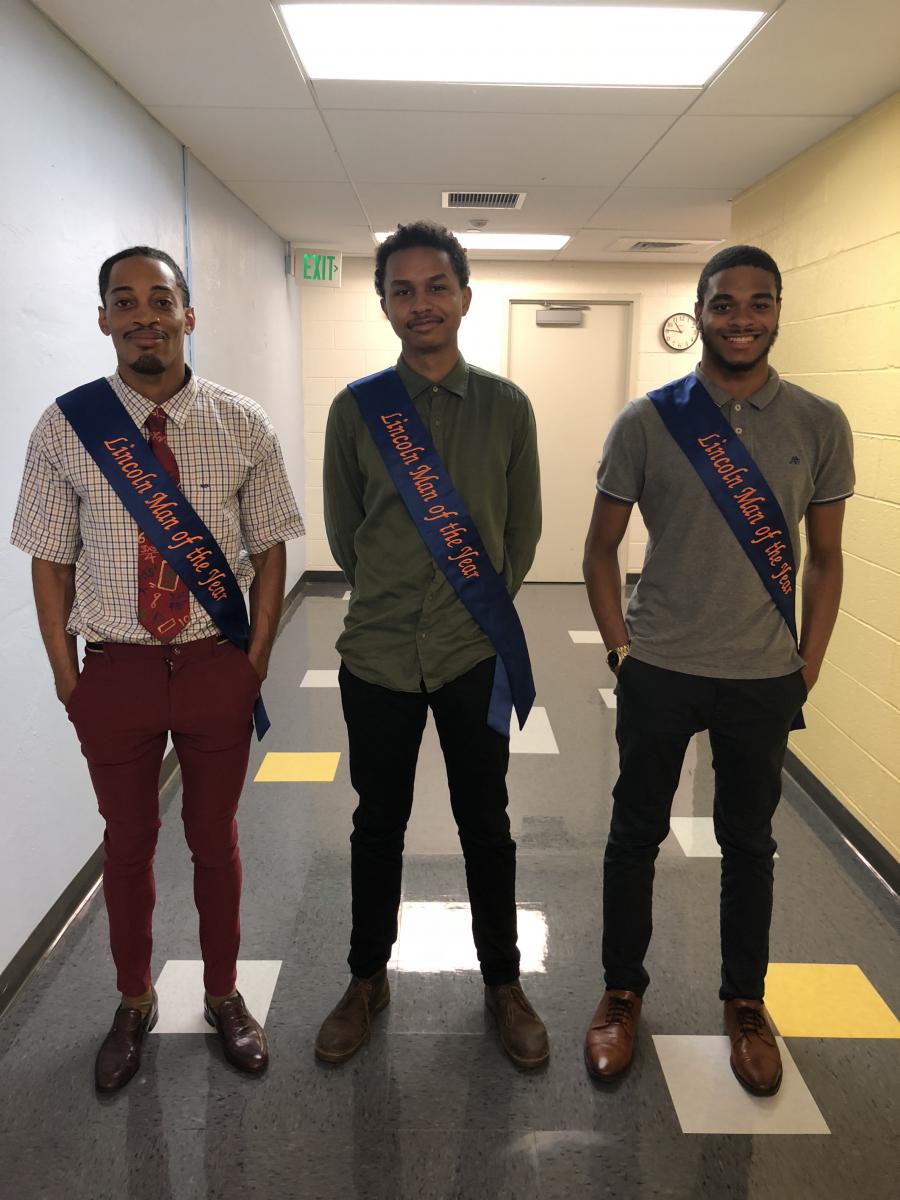 The Office of Male Achievement under the Division of Student Success at Lincoln University is opening nominations for the 2021-2022 Man of the Year Award. This special honor will be given to a current freshman, sophomore, junior and senior who has defined what it means to be a Lincoln University man. Although Lincoln University Man of the Year is an award, it also serves as a working position throughout the school year.
Required Qualifications: Candidates who will be considered must be in good academic, financial, and judicial standing with Lincoln University.
Preferred Qualifications: Candidates that will stand out to the selection committee will:
Have participated in volunteering initiatives
Have at least a 3.0 grade point average
Be involved with various organizations
Have provided strong details in their application
*Please note you may apply as long as you meet the required qualifications*
Application Logistics:
1. Applications must be typed
2. Previous Lincoln Man of the Year Award recipients may reapply for the award.
3. Letter of recommendations to supplement your application are accepted but not required for consideration. There is no minimum or maximum amount for the number or length of letter of recommendations you may submit. Letters of recommendation can be from Lincoln University employees as well as people outside of Lincoln University.
4. Should you have any questions, please email at Jharris@lincoln.edu
Men of the Year Past Honorees:
2015 Cohort
Khairi Scott
Terrell Smith
Gionelly Mills
Rashard Roles
2016 Cohort
Marquis Butler
Tomell Harbison
Tyler Garbett
2017 Cohort
Jarrett Brown
Kirk Henderson
Nnamdi Ihejirika
2018 Cohort
Dmitri Yearby
Kirk Henderson
Ian Warsteane
Maso Dodd
2019 Cohort
Amonte Boyd
Lamar McMillian
Bradford Berry
Miciah Mills
2020 Cohort
Troy Wilson
Ifeoluwa Balogun
Ausar Stephens
---