GradesFirst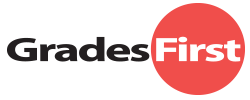 GradesFirst is a web-based student performance monitoring system that provides automated student services and communication between faculty, academic advisors, peer tutors, study hall monitors, Student Support Services staff, and students. The program allows for monitoring of class attendance, tracking of class assignments, management of students' advising and tutorial appointments, and monitoring of real-time study hall attendance, and tutoring. GradesFirst will assist in facilitating communication between all parties involved in the University's student success efforts and will provide early alerts for students that may be at-risk academically.
Other features of GradesFirst include:
Accessible to students, faculty, and staff from any computer with access to the web
Enhanced Early Alert system to identify at-risk students early in the semester
Effortless progress reports
Advising summary reports
Communication center for e-mail, text messaging, and Facebook
Tutor management and summary reports
Appointment calendars, class schedules, time management, etc.
Real-time study hall tracking and reports
Tracking of specific groups (athletes, EMAP students, freshmen, etc.)
PROGRAM PURPOSE
GradesFirst Early Alert pinpoints at-risk students early in the term to allow for intervention when students need it most. GradesFirst makes it remarkably easy for Lincoln University to intervene and provide the student with the support they most need.
GradesFirst has actively worked to create a system designed to engage students in ways they are currently communicating. Our four primary methods of student interaction are:
Text messaging
Smartphone mobile applications
Facebook integration tools
Email communications
Timely and effective communications delivered in methods students use every day is the single largest opportunity to increase student retention results. GradesFirst automates the capability to:
Communicate, communicate, communicate
Provide online appointment scheduling
Centralize and share student documentation
Schedule follow-up interactions
Log and track student interactions
Deploy resources where they will be most effective
GradesFirst data analysis makes it easy to spot trends and focus on correcting potential problems before they escalate.
We are committed to providing the necessary tools to facilitate easy analysis of critical data. Successful data analysis allows the examination of raw retention activity data and organizes it into useful information and logical conclusions. Without accurate data analysis, it is impossible to determine the outcomes of any retention efforts.
GRADESFIRST ROLES
Faculty Member – As a faculty member, GradesFirst respects your time and attention when you use our system. Faculty members are not required to put tons of information into GradesFirst in order to have an impact on student success. Your part of the GradesFirst methodology is to communicate to student services staff in which students are in need of assistance. Download GradesFirst Faculty Guide
Student – Student access to the GradesFirst system is designed to appeal to what you, the student, find interesting and useful. The delivery methods of the information are done using the tools you use every day. Things like Facebook integration tools and mobile apps mean that you are only a click or touch away from getting the help you need. When you need it and where you need it. Using GradesFirst, you can quickly and easily request a tutor, contact your professor, or put an item on your calendar. Our tools are designed to help you manage the pressures of college and create a clear path to academic success. Download GradesFirst Student Guide
Academic Advisor – Our tools empower the advisor to improve communication with the student, simplify tasks like scheduling appointments, and serve as a monitor of the student's academic progress.

Administrator – As an administrator you wear many hats on a given day. One of your hats includes reporting on student retention efforts. GradesFirst closed loop system makes it easy for you to access the data you need for reporting. With GradesFirst you can begin to track change statistics. What is working? What is not working? What difference are you making? GradesFirst continuous monitoring and closed loop system allow you to see successes and failures. Our report tools facilitate decision making. With GradesFirst tools, you have insight into the effectiveness of your programs that have never before been available.
Athletics – From progress reports to study hall management to tracking assignments of your student-athletes, GradesFirst is designed to streamline tracking student athletes' academic progress. GradesFirst improves your ability to spend more time with students rather than creating reports and tallying time logged by athletes in study hall.