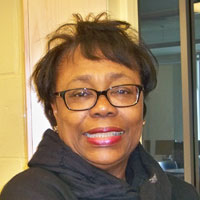 Academic Advisor & Student Success Coach
Leonie M. Walters serves as an Academic Advisor & Student Success Coach. She began her career at Lincoln in fall 2010 as a professional reading tutor in the Learning Resource Center. As a professional reading tutor, Mrs. Walters revised the developmental reading curriculum to meet the needs of students who utilized the Reading Lab. In 2013, Mrs. Walters was promoted to serve as a Learning Support Specialist, and a First-Year Experience instructor and academic advisor.
Mrs. Walters earned her Master's in Education in Curriculum & Instruction, specializing in ESL from the University of Phoenix. From the University of the West Indies, she earned her Bachelor of Arts in English and history and a diploma in Public Administration. She earned a certificate in teaching at Mico Teachers College, Jamaica.
Her focus is always to assist the students in whatever positive ways at Lincoln University. Her new position as dean of first-year students will afford her the unique opportunity to be a direct contact for incoming freshmen in order to help them develop and achieve their educational goals in a liberal arts environment.