Stay Safe LU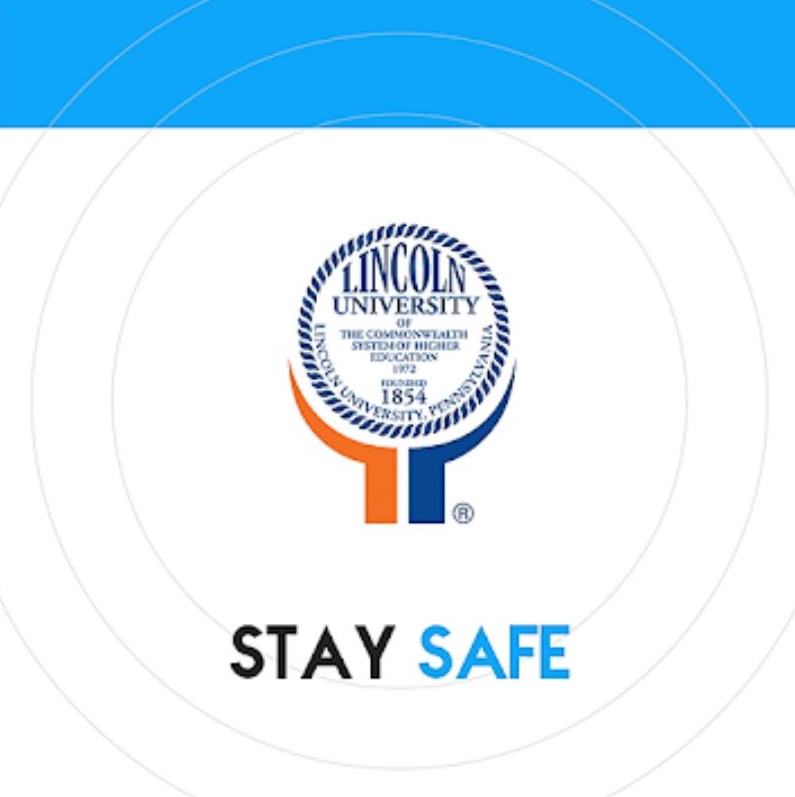 The Stay Safe LU app is meant to promote social distancing for all students and employees at Lincoln University. The application is accessible only to students and employees of Lincoln University who are pre-registered on the application by the COVID Taskforce.
The campus community will be able to report symptoms, their current temperature with photo validation, request a COVID test through Lincoln's test site, and help make contact tracing more efficient.
You must wait for your Welcome email before you attempt to install the app on your mobile device, otherwise you will not be able to complete your account set-up due to profile not found.
By using "Stay Safe" you will help reduce the risk that threatens the Den.
Android

After downloading the app:

Open the application on your mobile device.
Allow the application with the required permissions.
For first time login, use your Lincoln email address.
A verification code will be sent to your email
Enter the one-time code to create your password, which you will use to log onto the app

Apple

For iOS users please follow the instructions below to get started:

Step 1:

Download for Apple devices.
Step 2: Go to Settings > General > Profiles or Profiles & Device Management.
Step 3: Under the "Enterprise App" heading, Click "A-1 Technology"
Step 4: Click "Trust"

After downloading the app:

Open the application on your mobile device.
Allow the application with the required permissions.
For first time login, use your Lincoln email address.
A verification code will be sent to your email
Enter the one-time code to create your password, which you will use to log onto the app