Message from the Associate Provost for Enrollment Management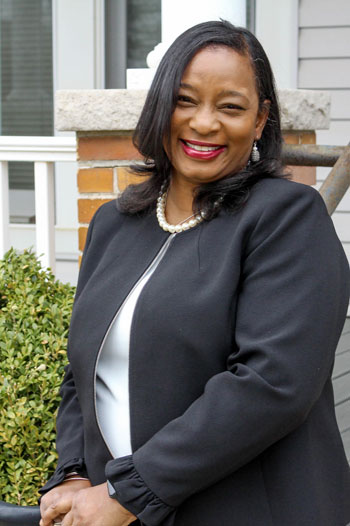 I am excited to welcome you to the Enrollment Management Services section for Lincoln University. The Enrollment Management team aims to provide Lincoln University with new and returning students with a seamless enrollment experience throughout the process of admissions, and financial aid and registration.
Choosing the right university is the first step. Lincoln University stands ready with over 165 years of preparing students through an experience embedded with core values of respect, responsibility, and results.
Lincoln University offers:
Quality affordable education through financial aid and scholarships. Ranked for its affordability, LU strategically implemented a new model for merit-based and need-based scholarships to support as many students possible with the cost of education. Also, the annual tuition freeze allows parents to effectively plan each year. Our Financial Aid team will help you navigate the financial aid process.
Student success ensures that what happens inside the classroom transitions outside through high impact practices of internships, research opportunities and study abroad, creating leaders who are able to conduct and translate empirical works and who in partnership with the community serve as agents, activists, and advocates.
Undergraduate Programs – The best way to know if we are a good fit is to visit our 420-acre campus for a tour or attend one of our campus events. You will learn about academic programs, campus life, enrollment processes, housing, financial aid, and scholarship opportunities. We are charged daily with "sharing the Lincoln story," its mission and the benefits of a liberal arts education. We teach students the necessary skills to tool and retool when necessary to impact their communities in our global society. We are actively engaged with school districts, various organizations, and colleges. We are happy to arrange campus tours for both individuals and groups.
Apply Now - If you are ready to begin the enrollment process your first step is to apply now via our free application. Admitted students should follow the steps on the admitted student webpage to ensure that you are cleared for move-in in August. New students to Lincoln University are required to be cleared through financial aid, the bursar (where tuition and fees are paid) and health services.
I look forward to seeing and serving you as you embark upon your next journey!
Kimberly Taylor Benns, Ed. D.
Associate Provost for Enrollment Management