Mission Statement
Our mission is to...
Provide high levels of liberal and professional educational experiences to a diverse nursing student population.
Prepare graduates with superior knowledge and skills to serve local, national, and global communities through quality, patient-centered, holistic nursing care.
Develop nurse leaders to participate in building the nursing profession through nursing research, scholarship, and evidenced-based practice.
Overview
Program Overview
Nursing at Lincoln University offers two tracks for those pursuing careers in the nursing profession through undergraduate study. These are the Pre-Licensure BSN and the part-time RN to BSN program. The pre-licensure BSN program at Lincoln University is designed for high school graduates, change of major students, and transferring students. Currently, the BSN program is a full-time day program that can be completed in less than 2 years following the completion of the pre-nursing course requirements. Nursing courses start at the junior level with a progressive nursing curriculum that will allow students to build a solid foundation for nursing practice. Graduates of the pre-licensure BSN program are eligible to sit for the NCLEX-RN exam. The BSN program is approved by the Pennsylvania State Board of Nursing and is accredited by the Middle States Commission on Higher Education and the Commission on Collegiate Nursing Education (CCNE).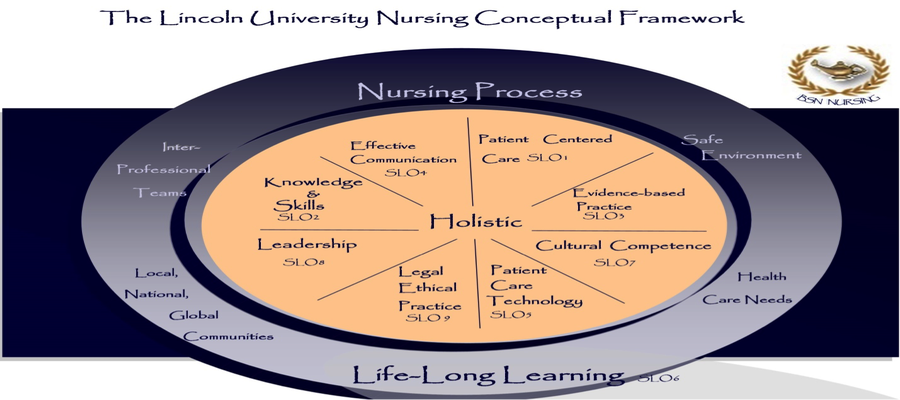 Program Features
A Diverse student population
Smaller class sizes
Low student-to-faculty ratio in clinical settings
Web-assisted courses
Values-based curriculum
Integrated digital e-learning
Supportive classroom environment
Peer-mentoring program
Research opportunities
Path to Academic Success resource
Program Goals

The Nursing Pre-licensure BSN program is one of two programs offered by the Nursing Department of the College of Science and Technology.

The nursing program seeks to:

Outcomes

Caring – Students will demonstrate caring attitudes and behaviors as they carry out the work of professional nursing with the understanding of human development, the goal of preserving dignity, and aspirations of promoting health and wellness for individuals, patients, and themselves.
Knowledge

 – 

Students will apply knowledge synthesized from nursing science to evidence-based nursing care delivery.

View Courses

Program Goals

The Nursing RN to BSN program is one of two programs offered by the Nursing Department of the College of Science and Technology.

The nursing program seeks to:

Outcomes

A BSN degree enables you to:

Expand career opportunities, i.e. joining a Magnet Hospital®
Improve your earning potential
Participate in leadership roles
Pursue ongoing professional growth

Benefits of Lincoln University's Hybrid/Online RN-BSN Program

Smaller class sizes
Individualized learning
Clinical practicums that are tailored to meet your needs which can be completed in a healthcare facility near you
Flexible scheduling

View Courses
Contact
Office Address:
Ivory V. Nelson Science Center 323
Joyce Taylor RN, MSN, CCRN
Interim Nursing Program Director/Chair
jtaylor@lincoln.edu
484-365-7867
Ivory V. Nelson Science Center 331
Follow Us