Mission Statement
The Department of Public Safety implements/compliments the University's mission as it relates to the safety of students, personnel and their guests while encouraging individuals to be responsible for their own safety and security, as well as the safety and security of college property.
The Department of Public Safety will provide the following:
To prevent, detect, and investigate criminal and non-criminal incidents.
To enforce parking/traffic rules and regulations.
To provide emergency and routine medical assistance.
To provide security services for events at the University.
To provide general services and assistance to University personnel, students, visitors and guests.
To educate the University community about the services offered by the Department of Public Safety.
Although the Department of Public Safety has a number of functions, as a whole it is a service department, working hand-in-hand with all departments, to achieve the mission of Lincoln University.
Vision
Students, faculty and staff acknowledge that "Safety and Security" on the Lincoln University Campus "Is Everyone's Responsibility". The students, faculty and staff are active participants in identifying and undertaking reasonable and necessary measures to ensure the safety, physical and fiscal responsibilities of the educational process and at Lincoln University.
Overview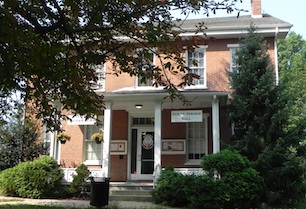 Department of Public Safety
204 Azikiwe-Nkrumah Hall
Lincoln University, PA 19352- 0999
Telephone: 484-365-8139
Fax: 484-365-8115
On Campus: 8139, 7211 and 7212
ANONYMOUS TIP LINE: 7799
---
The main campus is patrolled by armed, sworn Police Officers commissioned by the Pennsylvania Municipal Police Officers Education & Training Commission (MPOETC). Their authority is contained in Pennsylvania statutes 53 P.S. § 2162 - 71 P.S. § 646.1 and the Pennsylvania Rules of Criminal Procedure, Chapter 1, Part A, Rule 103.
Our University City location is patrolled by trained security officers who are employed by an outside agency. They work in collaboration with building officials, Lincoln University's Department of Public Safety and the Philadelphia Police Department.
Our Coatesville location will be patrolled by the Coatesville Police Department.
The Department of Public Safety consists of :
a Director/Chief of Police
two (2) Assistant Directors/Captains
three (3) Sergeants
three (3) Corporals
thirteen (13) Police Officers
six (6) Residence Hall Security Officers.
Our department also features traditional and non-traditional police duties, Crime Prevention, Fire Safety, a K-9 Unit and Bike Patrol.
The Department of Public Safety embraces an open door policy. Every member of the Public Safety staff is readily available to meet with any member of the University community to discuss a problem or concern they may have or to simply serve as an advisor on campus issues related to safety on campus. Please feel free to offer comments and suggestions to our attention.
On behalf of the entire department, remember our motto:
SAFETY IS EVERYONE'S RESPONSIBILITY. GET INVOLVED!
Contact
Office Address:
Azikiwe-Nkrumah Hall 204
Captain James Connor
Assistant Director/Police Captain, Public Safety
jconnor@lincoln.edu
484-365-8161, 7289