Overview
Message from the President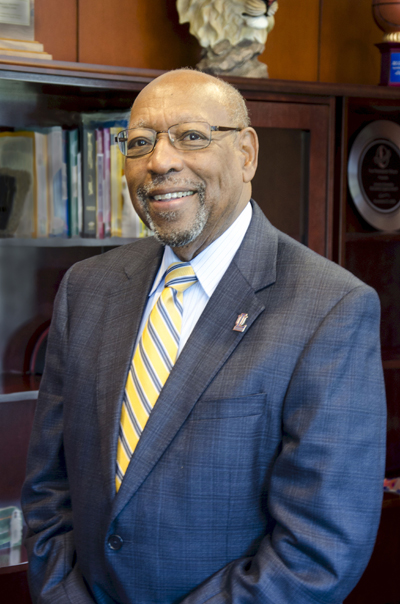 Welcome to Lincoln University. Founded in 1854, Lincoln University is the first of four Lincoln Universities in the world and is the nation's first degree-granting Historically Black College and University (HBCU).
Located in southern Chester County, Lincoln's main campus is 45 miles southwest of Philadelphia, and an easy commute from other parts of Pennsylvania, Delaware, and Maryland. The University also operates Lincoln University – University City in Philadelphia and Lincoln University – Coatesville in Coatesville, PA for graduate students and community-outreach programs.
The University combines the elements of a liberal arts and sciences-based undergraduate curriculum along with select graduate programs to meet the needs of those living in a highly technological and global society. Today, Lincoln, which enrolls a diverse student body of approximately 2,000 men and women, possesses an international reputation for preparing and producing world class leaders such as Thurgood Marshall, the first African American U.S. Supreme Court Justice, Lillian Fishburne, the first African American woman promoted to Rear Admiral in the U.S. Navy, Langston Hughes, the noted poet, Kwame Nnkrumah, the first President of Ghana, Nnamdi Azikiwe, the first President of Nigeria and a myriad of others.
During its 161-year history, Lincoln University has educated an impressive list of luminaries who have distinguished themselves as doctors, lawyers, educators, businesspersons, theologians and heads of state.
Richard Green, Ph.D.
Interim President
President's Profile
Contact
Office Address:
International Cultural Center (ICC) Second Floor
Richard Green Ph.D.
Interim President, Office of the President
presgreen@lincoln.edu
484-365-7400
International Cultural Center (ICC) Second Floor
Diane M. Brown
Chief of Staff/Manager, Office of the Board of Trustees
dbrown@lincoln.edu
484-365-7400
International Cultural Center (ICC) Second Floor