Lincoln University dean featured on public television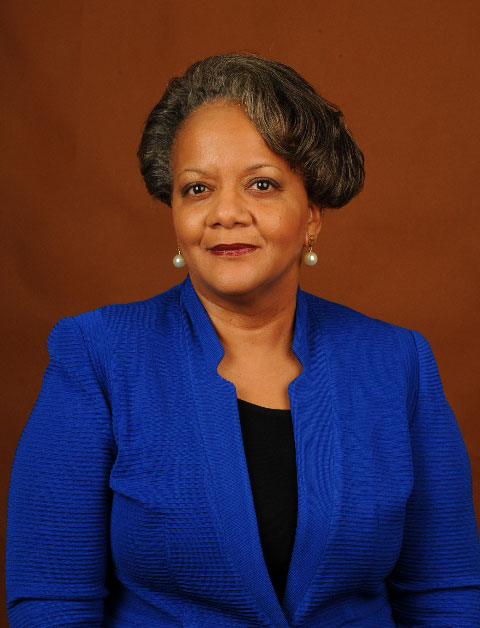 Dr. Cheryl Renée Gooch was recently featured on WHYY radio and television about her research for the Delaware Historical Society's Center for African American Heritage exhibit. The permanent exhibit features the Black Delawarean experience from 1639 to the present and is scheduled to open this Spring.
"We revisit some of our Delaware's known history pertaining to Black residents and citizens. We uncover parts of this history that have been obscured. And in some cases we re-interpret this history to gain a more informed understanding of Delawareans' impact on the state, country and world," Gooch says.
A resident of Wilmington, Delaware, Dr. Gooch notes the closely connected history between Delaware and Pennsylvania, relating to the Underground Railroad network that was active in and around what is now Lincoln University. In her recent book published by Lincoln University Press, On Africa's Lands: The Forgotten Story of Two Lincoln-Educated Missionaries in Liberia, she explores how free Black residents of Hinsonville and members of Hosanna church assisted fugitive slaves, some from Delaware. Dr. Gooch and other researchers will convene at Lincoln University on May 21 to further explore how African American communities in Chester County, Pennsylvania, supported the abolition of slavery and promoted civil rights between 1800 and 1865 and beyond for the spring symposium of the Kennett Underground Railroad Center.
"Equally inspiring is continuing evidence of Lincoln University's imprint on our country's pursuit of social justice as seen in the landmark Brown v. Board of Education case," Dr. Gooch says. "Two school desegregation cases from Wilmington, Delaware, Bulah v. Gebhart and Belton v. Gebhart, reached the Supreme Court where Thurgood Marshall LU' 30 successfully challenged legally sanctioned racial segregation in public schools."
The WHYY story can be viewed here: http://www.newsworks.org/index.php/local/item/90956-displaying-delawares-african-american-history