Study abroad students reflect on experience with dinner at president's house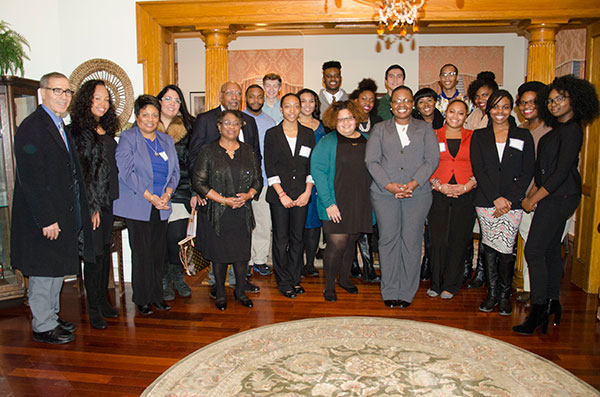 President Richard and Dr. Dorothy Green opened their home February 11 to host a dinner for Lincoln's students who studied abroad in fall 2015.
Constance Lundy, director of the Office of International Programs and Services, attended the dinner; the office is responsible for all international students studying at Lincoln and for study abroad.
In 2015, Lincoln sent 62 students abroad.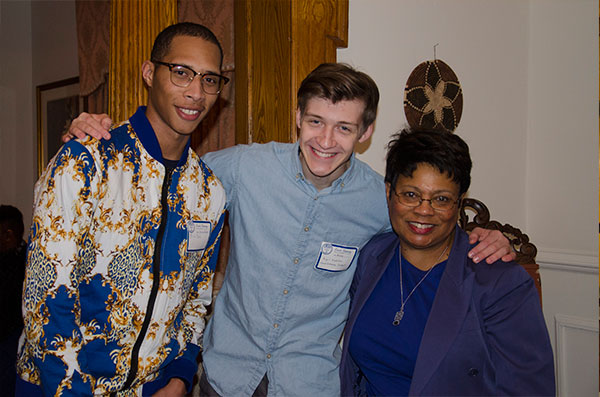 Student dinner attendees along with the country they traveled to are: Samantha Fitzpatrick, Morocco; Tatiana Hyman and Christina Dill, Spain; Miles Jones, Ayanna Wilson, and Adama Cham, China; Shanelle Sotilleo, South Korea; Tatiana Foskey and Rushod Weathersbee, United Arab Emirates; Alyssa Sims, Ireland; Jordan Dobbs, Australia. Semester at Sea participants included Chanel Watson , Alea Binder, Makeda White.
Vira I. Heinz Program for Women in Global Leadership participants from the 2014-2015 academic year — Tamara Jones who studied in Ecuador and Martina Ellis who studied in India — also attended the dinner.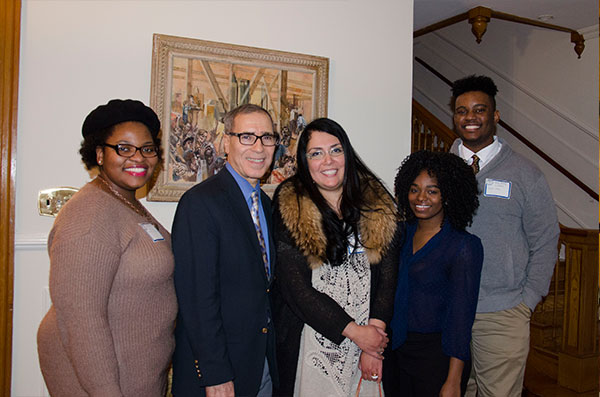 Included among the students who engaged in international activity and attended the dinner were Jamshid Akhmadaliev from Uzbekistan and Kyril Kuchkov from Siberia.
As a result of the partnership agreed to by President Green, as of January 2016, Lincoln University has formally signed an agreement with Ningbo University in China. This will enable Lincoln students to study on a full scholarship at Ningbo beginning this summer.
Lundy said Lincoln has a "keen interest" in attracting STEM students to the study abroad program. The Office of International Programs and Services plans to continue the tradition of offering faculty-led summer study abroad trips for STEM and business majors. In summer 2016, LU will host faculty-led programs in Trinidad, Burgos, Spain and Capetown, South Africa.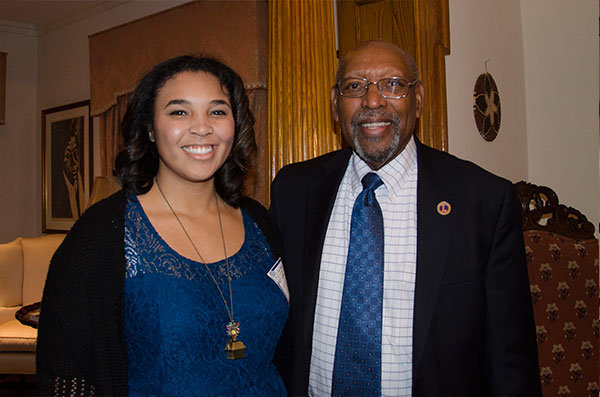 Lincoln's international activity dates back to 1859. Study abroad is open to all full-time Lincoln students after the freshman year, and students may study anywhere.
According to the 2015 fact book, 65 international students studied at Lincoln, with 37 from Nigeria, seven from the Bahamas, three from Ghana, and two from Trinidad and Tobago, and 13 other countries having one student at Lincoln.
By Shelley Mix, Office of Communications & Public Relations