Provost elected to lead STEM board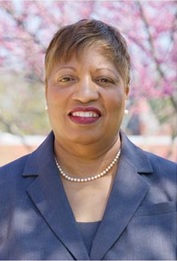 Dr. Patricia Pierce Ramsey
LINCOLN UNIVERSITY, Pa. – Dr. Patricia Ramsey, Lincoln University's provost and vice president for academic affairs, has been elected chairwoman of the STEM4US! Board of Directors.
"I congratulate my colleague—a Lincoln leader and scholar—on her dedication to advancing opportunities in the sciences for Lincoln students and students across the country," said Lincoln University President Brenda A. Allen.
Ramsey's board appointment aligns with the University's mission to integrate academic and co-curricular programs with the University's distinctive legacy of global engagement, social responsibility, and leadership development.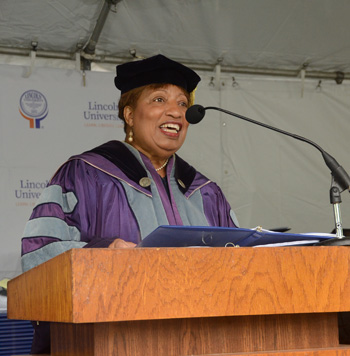 Dr. Patricia Pierce Ramsey at Lincoln University's Commencement on May 5, 2019. Staff Photo
In a statement, STEM4US! CEO & Co-Founder Talib I. Karim called Ramsey a "distinguished STEM leader" who is "committed to helping direct our work to increase the ranks and diversity of cybersecurity and other STEM professionals."
"Ramsey is a visionary leader and a scholar with a deep commitment to excellence and a passion for making a difference. STEM4US! is honored to have such a nationally recognized education champion at the helm of our organization."
Since her arrival at Lincoln University in 2016, Ramsey has helped elevate Lincoln University as a leader in STEM and cybersecurity training by supporting travel of faculty and students to represent Lincoln at events around the country.
The first priority for the board with Ramsey at the helm is advocacy for the STEM4US! Cybersecurity Pell Grant, an initiative to provide free cybersecurity training for students at HBCUs, community colleges, and high schools.
Related News: Lincoln University Participates in National Cybersecurity Festival