Veteran's Welcome Message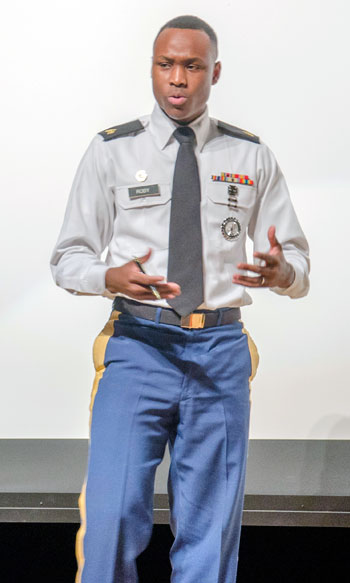 Welcome to Lincoln University! My name is Tamarkius Roby and I am the Veterans Affairs coordinator, a liaison for student veterans and dependents on campus. Currently, I am a member of the U. S. Army Reserve with prior service in the Army National Guard and on active duty assignment. I invite you visit my office in Wright Hall-, Room 101.
My goal is to ensure that each student receives the support and guidance they need to become a graduate of this historic institution. As a veteran myself, I understand that transitioning to higher education can be stressful and confusing at times. My office and I are committed to your success so we encourage you to contact us with any questions or concerns. I look forward to welcoming you in to the Lion Family.
Tamarkius Roby
Vetarans Affairs Coordinator
troby@lincoln.edu
484-365-7950
Wright Hall 101