Concert Choir
We want you to sing with us!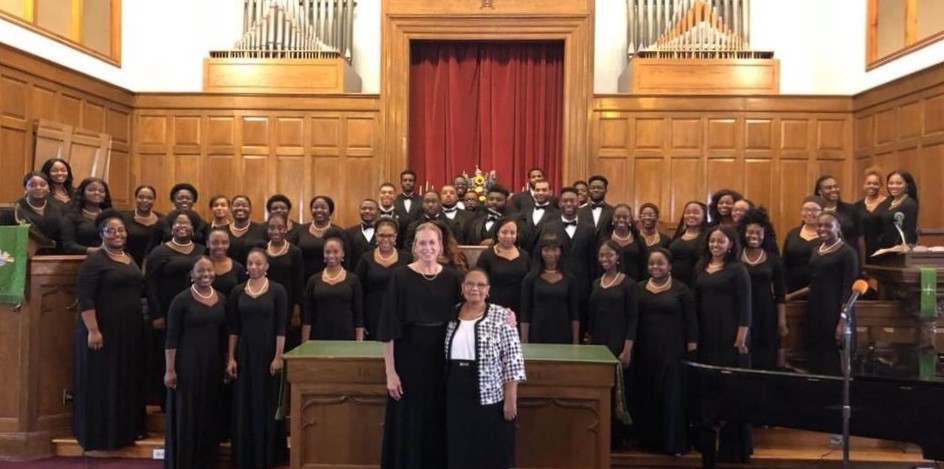 The Lincoln University Concert Choir is one of the premier organizations on the campus of Lincoln University and membership is open to all students in any major.
Their vocal prowess and penchant for maintaining the African American choral traditions in their music have allowed the choir to achieve a renowned reputation of excellence on the regional, state, and national levels. The singers who make up this extraordinary choral ensemble hail from all corners of the globe and are pursuing a myriad of degrees in a variety of academic disciplines.
The Lincoln University Concert Choir encompasses some of the greatest talents on campus; including in its ranks are officers of the Student Government Association, the Lincoln University Royal Court, and members from the university's athletic department.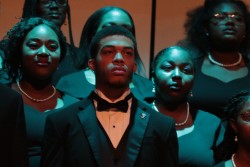 The Lincoln University Concert Choir members serve as ambassadors for the university by building relationships with communities, touring extensively, and performing recruitment concerts at churches of all denominations and K-12 schools throughout the country. Some of the choir's most recent tours have included performing in Los Angeles, California, Atlanta, Georgia, and its international debut in South Africa.
The choir has also been asked to sing the National Anthem at home games for National athletic teams including the Phillies and the Philadelphia Eagles. In 2019 and 2020, the choir has also been invited to participate in the HBCU Choral Festival at Norfolk State University.
Auditions
To audition for the Lincoln University Concert Choir, please contact Dr. Camilla Horne at chorne@lincoln.edu or 484-365-7237.
Videos
Director: Dr. Camilla J. Horne
Accompanist: Ms. Toni Caldwell-Hall

To learn more, contact Dr. Camilla J. Horne.